Become a Writing Coach for Target Range School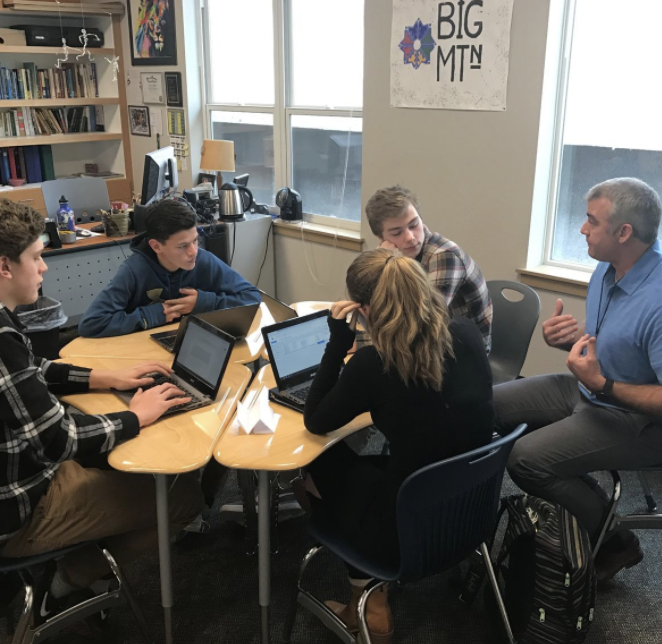 Are you a middle school parent looking for new ways to volunteer at the school? And/Or are you a professional who values education and has some time here and there to contribute, but not a lot of time...
You should become a Writing Coach!
Training for new coaches is scheduled:
Wed, Oct 13

6:00-8:45pm

At Target Range School
Writing Coaches of Montana will host a training for volunteers interested in serving as a Writing Coach at Target Range School. We are looking for retirees, parents, grandparents, community members, and other professionals to volunteer to help our students with writing skills. Writing is a key skill across all professions and your experience and expertise provides an authentic opportunity for our students to connect across generations and improve communication.
At the training you will learn valuable strategies for working with our middle school students. No teaching experience needed! And no need to be a great writer – we are looking for great listeners to provide an authentic audience for our young writers. Once trained you will have opportunities to sign-up for brief volunteer assignments that fit with your schedule, no long-term commitment needed.
Writing Coaches of Montana started in Missoula over 25 years ago and has expanded to the Bitterroot and Flathead valleys.
We hope you will join us and encourage your family, friends, and neighbors to join us also!
If you have any questions about Writing Coaches of Montana or this training, please reach out to Cassie Sheets, Executive Director, at cassie@writingcoachesofmontana.org. You can also reach out to Superintendent Heather Davis Schmidt at (406) 549-9239 or heather.davisschmidt@target.k12.mt.us if you have any questions.
Learn more about volunteering at TR